Beaujolais Nouveau & Hop Harvest - 16th November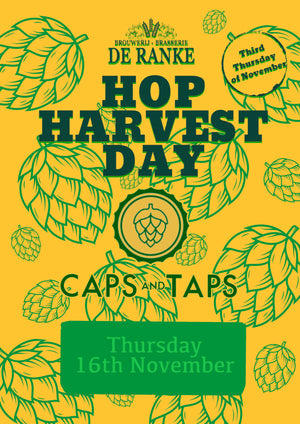 The traditional 
Beaujolais 
Nouveau day now has a beery sibling.
De Ranke is releasing the first Harvest on that day to give customers a first sip of the new hop season. Hop Harvest is an annual beer brewed with fresh, wet hops. The choice of brewing with only wet hops results in a very specific floral bitterness. De Ranke have brewed this beer for a while now, but have decided to give it it's own launch day.
We'll have a keg of Hop Harvest 2023 on, and Beaujolais 
Nouveau available by the glass all evening. We will of course have bottles of both available to go.